26 Apr

PORSCHE USES VIDEO GAME ENGINES SOFTWARE TO DEVELOP ITS ELECTRIC VEHICLES AND ARTIFICIAL INTELLIGENCE

Simracing is a universe that is becoming more relevant every day and has new spaces for its growth. But far from being just a "platform" for game engines, virtual motorsport is being used as the basis for the development of "Vehicles of the future", or at least that is what they do from Porsche Engineering.

The technology subsidiary of the automotive giant Porsche, announced that uses video game engines to achieve realistic images and physically correct behaviors to carry out virtual tests and driving patterns. This measure saves costs and helps to discover new aspects that contribute to the definition of safer mobility.

"Game Engines have a crucial role to play here, alongside artificial intelligence. They train driver assistance systems with synthetic sensor data. So every scenario and eventuality can be played out in detail," said Director of Technology for Porsche Engineering, Dirk Lappe.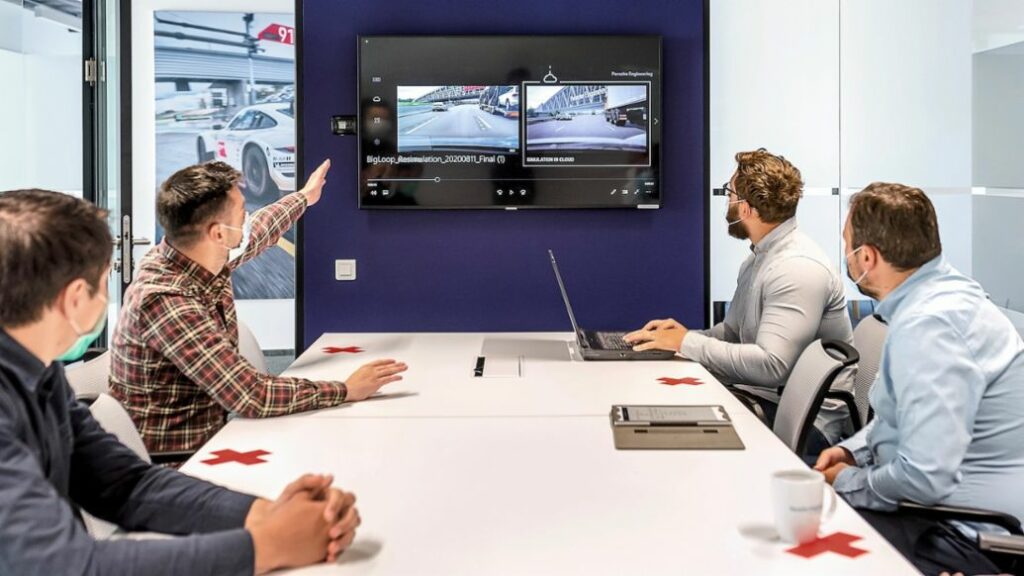 Simracing: a nod to sustainability
Thanks to the complex tools that exist for the design of virtual vehicles, Porsche can develop dozens of virtual vehicles, which translates into saving resources used in the development of real prototypes and of course, a reduction (although very minimal) of emissions.
In addition to contributing to the digitization of studies that previously led to the use of resources that would eventually end up in the trash, simracing is opening the way to new types of jobs in the automotive industry.
"Software developers with a gaming background are shaping the future of mobility, as are mechanical engineers and AI experts," Lappe said.
About Porsche Engineering
Established in 2001, this Porsche subsidiary is based in Weissach, Germany. In addition to offering Porsche artificial intelligence and software development designs, the company has offered advisory services to clients such as Audi, Opel and SEAT; it also has about 1500 workers (engineers, programmers and specialists).